Come Visit Us At IMTS in Chicago!
Turn-Key Solutions will be Showing Brother CNC machines and Yama-Seiki Turning Centers at IMTS this year. We would love the opportunity to show you one of our machines in action.
Just stop on down to booth S-8640 for Brother or Booth S-9476 for Yama-Seiki and ask for Dennis, Greg or Nate.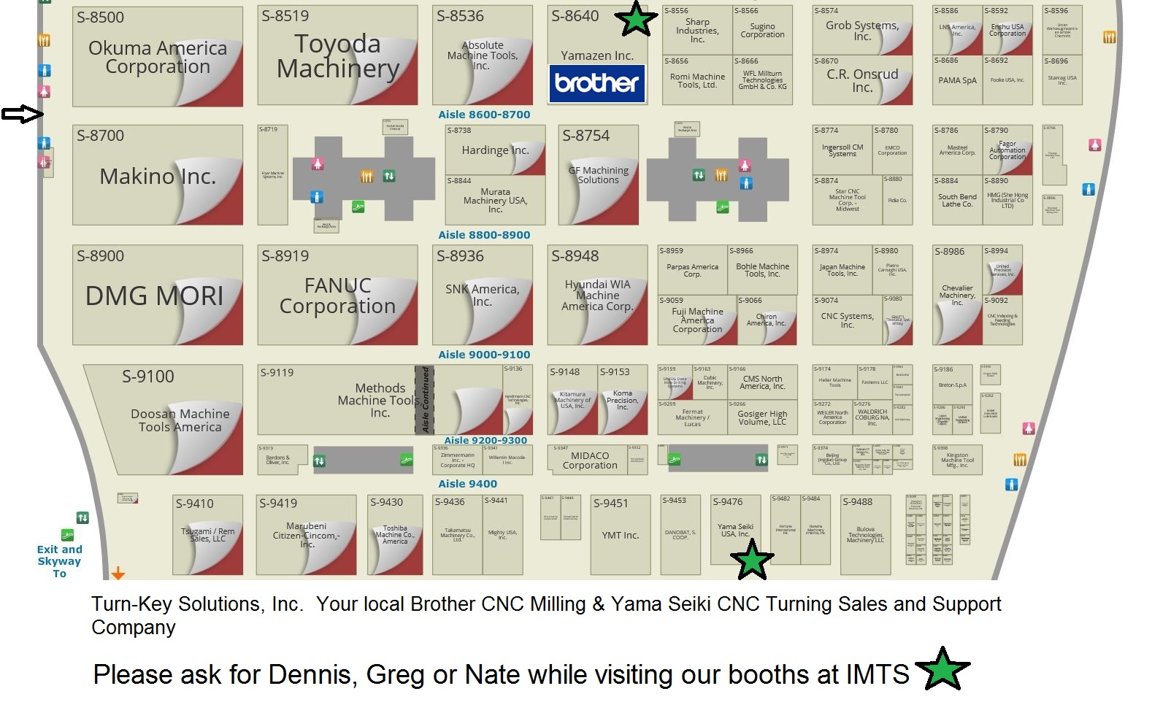 No comments
Leave a reply